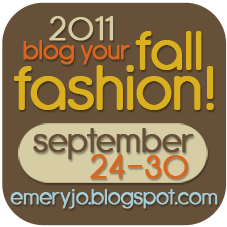 I have been so excited for this week since she posted about it! I always love seeing everyone's fall fashions. Unfortunately, yesterday I literally did not leave our apartment except to go to the laundry room outside our door. So, needless to say I didn't get all dolled up. Here is my day 1: pathetic.
This is typically my day off type outfit if I have nowhere to go though. Honestly. I baked a cake yesterday (all day) and this was in the middle of the process with a little icing taste test! (I washed my hands after don't worry!)
Cardigan (my favorite): Forever 21 (like 3 years ago).
Jeans: Hollister (i think) from high school 6 years ago I believe.
I did much better today. We had church this morning so here is my Fall Fashion week Day 2!
The "shirt" used to be a dress. Somehow it shrunk in the washer/dryer. Probably because it says wash cold and my husband probably did not do such thing.
"shirt"/Dress- Forever 21
Cardigan--- Christmas gift from in-laws I believe. No idea where it's from.
There ya go--- fall fashion!